Celebrity
I Can't Get Over How Cute Jenna Fischer Is Freaking Out That Her Bowl Was On "Will And Grace"
By |
[unable to retrieve full-text content]
The Halperts shop at Crate and Barrel.
Any fan of The Office will tell you that Jenna Fischer is ADORABLE, with many examples to prove it.
As a matter of fact, Jenna did something pretty cute just earlier today.
Instagram: @msjennafischer
Eric McCormack, who plays Will on the show, saw Jenna's tweet and the two had an adorable exchange.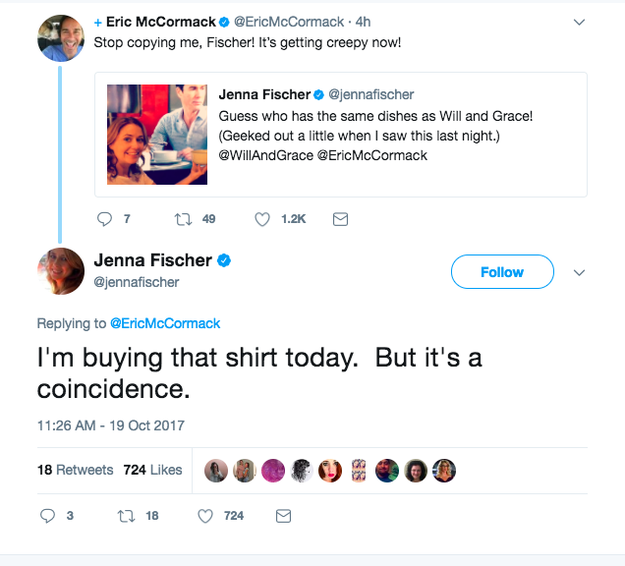 But, the most important takeaway is that I have the same taste in TV as Pam Halpert!
Twitter: @EricMcCormack
FWIW, the bowl, which is part of a 6-piece set, can be found at Crate and Barrel for $ 3.99
It's available in six different colors.
crateandbarrel.com
Oh, and in case you were wondering what she meant by "sharing a dog with Rihanna", this week, Jenna worked with Lucy, the dog featured in the "Bitch Better Have My Money" music video.
She captioned one photo on Instagram, "Yesterday I worked with Lucy from @gooddoganimals who has also been in a Rihanna video. So I'm one degree of separation from Rihanna which means we are basically best friends."
instagram.com
First, Rihanna and now, Will and Grace? She's had quite the week!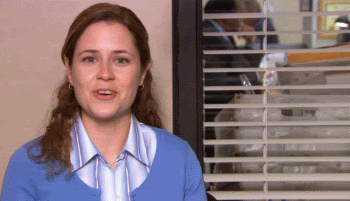 NBC