Celebrity
Ellen DeGeneres Had A 60th Birthday Party And There Were More Stars There Than The Milky Way
By |
[unable to retrieve full-text content]
OPRAH.
Late last month, Ellen DeGeneres turned 60 years old.
And, tbh, people just couldn't believe that that was her actual age.
instagram.com
For a solid week, a number of her celeb friends wished her a happy birthday, either on social media or in-person on her show.
But, it looks like the celebrating didn't start until last night.
instagram.com
Ellen hosted a birthday bash, and let me tell you, there were more stars there than the night sky.
instagram.com
Chrissy Teigen and John Legend were there.
instagram.com
And, they snapped a ton of pics with Kim and Kanye, who were also in attendance.
Instagram: @chrissyteigen
FREAKING OPRAH and DJ Khaled attended.
instagram.com
It wouldn't be a party without J.Lo.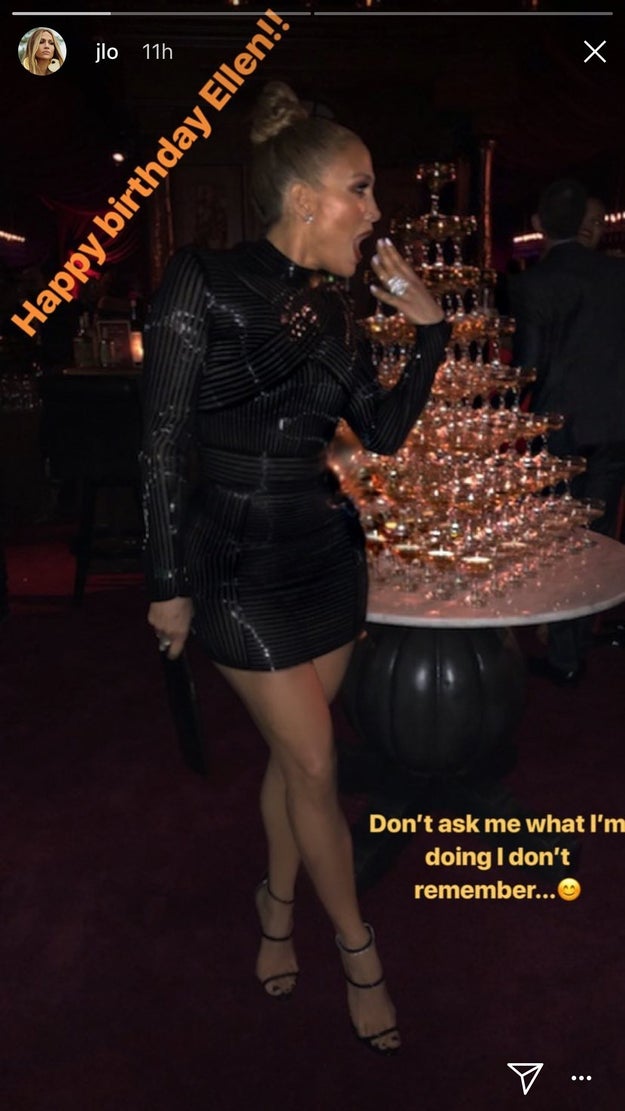 Instagram: @www.instagram.com/jlo/?hl=en
Olivia Munn, Jennifer Aniston, and Kathy Najimy showed up.
instagram.com
Amy Schumer was there with a new mystery man.
Instagram: @amyschumer
Scooter Braun, who manages Justin Bieber and Ariana Grande, posed alongside Kanye and James Corden.
Instagram: @scooterbraun
And from this amazing video Olivia Munn got of Scooter dancing, it looked like the party was poppin'.
instagram.com
French Montana performed.
instagram.com
Meghan Trainor managed to get a pic with the birthday girl herself!
Instagram: @meghan_trainor
*me looking for my invitation when Ellen turns 61*
Nickelodeon