WOW!
Dog Dead After United Flight Attendant Forces it into Overhead Locker
By |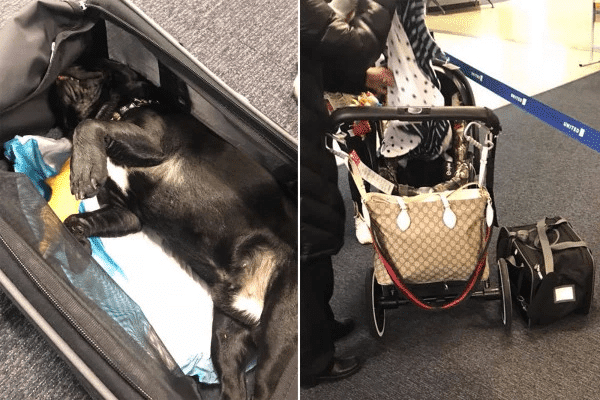 A dog has died on a United Airlines flight after a flight attendant forced the dog into the overhead locker. It is reported that during the flight, an attendant insisted that the woman place her dog, that was being transported in a TSA-approved pet carrier, in the overhead locker for the remainder of the flight.
Another passenger on the flight, Maggie Gremminger, uploaded the following to Twitter following the flight's arrival.
I want to help this woman and her daughter. They lost their dog because of an @united flight attendant. My heart is broken. pic.twitter.com/mjXYAhxsAq

— MaggieGremminger (@MaggieGrem) March 13, 2018
June Lara, another passenger on the flight, wrote a status on Facebook stating that "There was no sound as we landed and opened his kennel, there was no movement as his family called his name. I held her baby as the mother attempted to resuscitate their 10 month old puppy." The posts are now going viral online, with Lara's Facebook post reaching more than 82,000 shares at the time of writing this.
United Airlines have responded to the incident, saying:
"This was a tragic accident that should never have occurred, as pets should never be placed in the overhead bin. We assume full responsibility for this tragedy and express our deepest condolences to the family and are committed to supporting them. We are thoroughly investigating what occurred to prevent this from ever happening again."
It seems like there's just one issue after another with United Airlines. If you have flown with them tell us about your experience.
---
---
---
Let's block ads! (Why?)