Celebrity
Debra Messing Just Called Out E! During Their Own Red Carpet Show
By |
[unable to retrieve full-text content]
"I think she just set the tone for the night…"
Like many of tonight's nominees and guests, Debra Messing just arrived at the Golden Globe Awards in all black to support the Times Up initiative and the "Me Too" movement.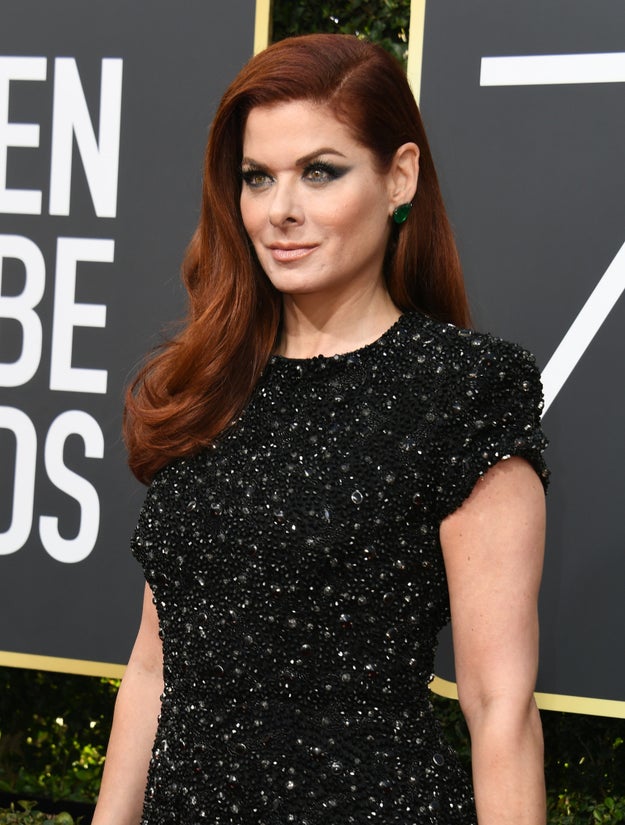 Valerie Macon / AFP / Getty Images
When Debra began her interview with host Giuliana Rancic, Giuliana explained that this year she was asking, "Why are you wearing black tonight?" instead of the usual, "Who are you wearing?"
E!
Debra started out by explaining her outfit choice: "I am wearing black to thank and honor all of the brave whistle blowers who came forward and shared their stories of harassment and assault."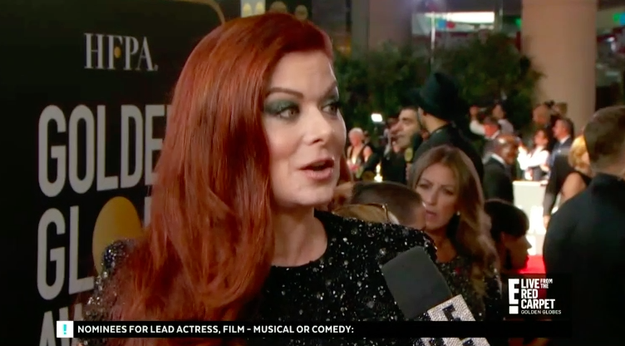 E!
Debra wrapped the big moment with the following statement: "We stand with her — that's something that can change tomorrow. We want people to start having this conversation that women are just as valuable as men." Well, that's one iconic way to get the conversation started. 👏 👏 👏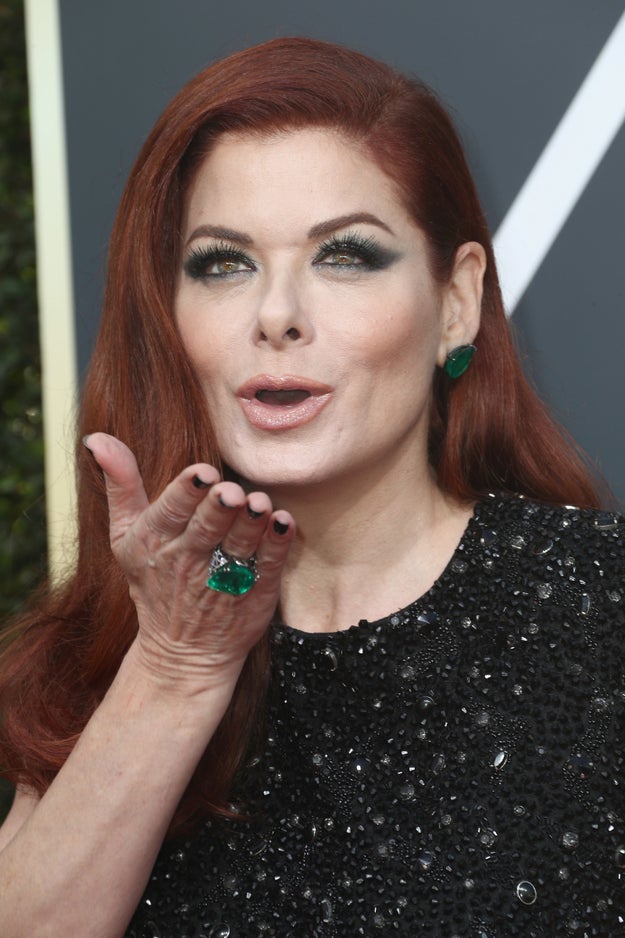 Frederick M. Brown / Getty Images