WOW!
49 Dead After Plane Crash At Kathmandu Airport, Nepal
By |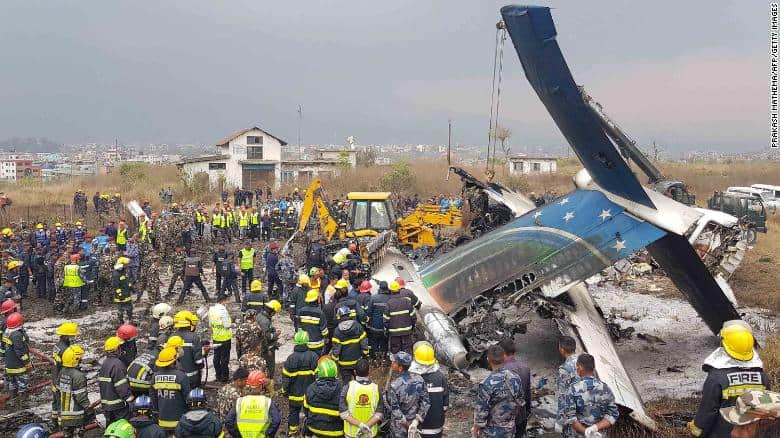 There are at least 49 people dead after Flight BS 211 crashed when it approached Kathamandu's Tribhuvan Airport in Nepal from the wrong direction. Flight BS 211, owned by US-Bangla Airlines, was flying from Dhaka, Bangladesh to Kathmandu when this tragic event happened.
Forty bodies were found at the scene of the crash, with nine more dying at hospital. The remaining 22 of the 71 on board are currently receiving treatment in a nearby hospital.
According to Tribhuvan Airport's general manager, Raj Kumar Chhetri, "The plane had permission to land from the southern side of the runway but they instead landed from the northern side. Authorities do not know why they did not land from the southern side."
An American who is currently living near the crash told CNN what she saw;
"It was flying northwards and it was much too low. I thought at first that maybe it was extra cloud cover that was forcing the plane to fly low. Then I saw the plane change direction almost completely and it was flying straight towards us. Then it lost more altitude and finally crashed.

I saw one spark, or flash. Then seconds later I saw another bigger one. It was almost as if the plane might have bounced. Then no more light but a tall billow of thick black smoke rose in the air."
---
---
---
Let's block ads! (Why?)