Celebrity
15 Batshit Insane Things We Just Learned About Paris Hilton
By |
We already know many things about Paris Hilton. But today's lesson is that there is always so much more to learn about our favorite socialite and Queen of Coachella.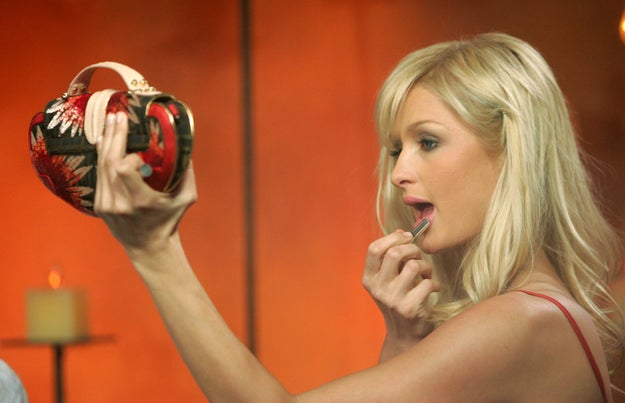 View this image ›
Scott Gries / Getty Images
In an amazing new W Magazine profile, Paris gets real about everything from The Simple Life to basically inventing the selfie.
Every word is like beautiful Paris Hilton poetry spilling onto the page, but here are the most batshit amazing things we learned from it:
1.

She has a total of five iPhones.
"When we first met she was toggling between two of them, one open to an article on Buzzfeed deeming her the "Queen of Coachella," and the other ready to share the post on Instagram with her 6.9 million followers."
2.

She basically invented the selfie.
"If a beeper had a camera, I would have taken a selfie with it," said Hilton later, agreeing that she was, in fact, matriarch of the modern phenomenon. "I think I have a selfie from when I was a little kid, like on a disposable camera."
3.

She has a "startlingly" deep voice when talking about things she is dead serious about, like Coachella.
"When asked if she had fun at Coachella, she replied in a startlingly low-octave: "Is the Pope Catholic?"
4.

She considers herself the original influencer.
"We started a whole new genre of celebrity that no one had ever seen before."
5.

The premiere of The Simple Life had 13 million viewers, which is more than the highest ratings of The Hills and Keeping Up with the Kardashians combined.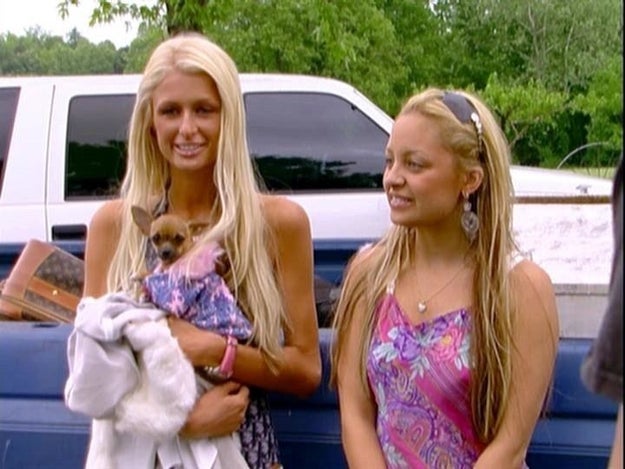 View this image ›
Iconic AF.
7.

She makes $ 347,000 an hour working as a DJ, which adds up to $ 1 million per night.
So like, pocket change.
8.

She's releasing her 23rd perfume since 2004.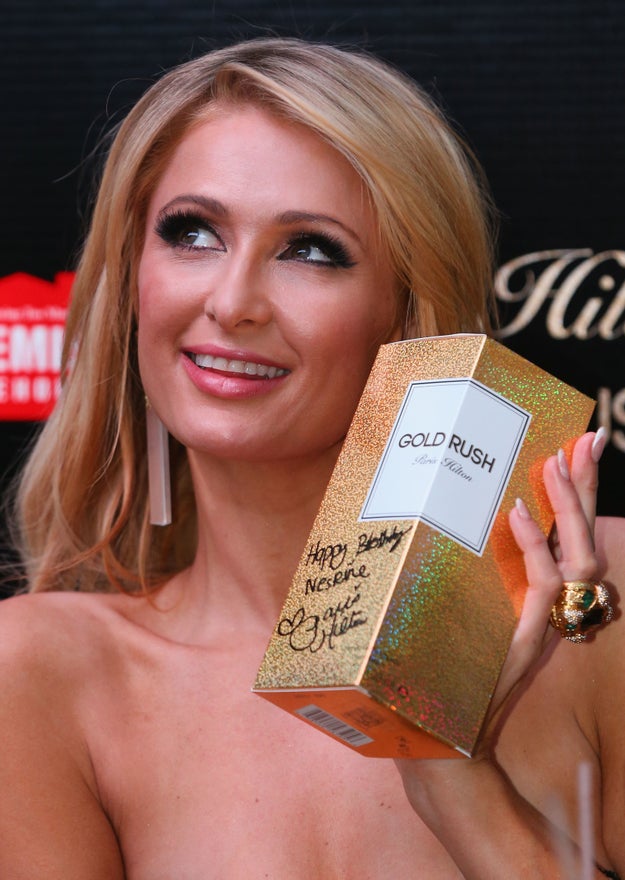 View this image ›
Michael Dodge / Getty Images
SMELLS LIKE SUCCESS.
9.

There's a "Princess Paris" sign on Paris' front door, because obviously.
The is also a giant portrait of her in the foyer with a "gilded frame."
10.

She is obsessed with the For Dummies book series.
View this image ›
John Wiley & Sons
She has Nutrition, Pilates, Poker, and The Bible on her bookshelf, so she is v well-rounded.
11.

Her dogs are named Harajuku Bitch, Diamond Baby, Princess Paris Jr., Prince, and Prince Baby Bear.
They live in a dog mansion by her pool.
12.

She's proud of the Kardashians.
"I've known the family my whole life…they are all intelligent, beautiful business women and I'm proud of them and the brand they've built."
13.

She still watches The Simple Life re-runs with her boyfriend, Chris Zylka.
"I laugh so hard that I cry."
14.

She's obsessed with virtual reality.
"I could do VR for hours; it's so sick. When you put it on, it's like you're in another world. And when you take it off, it's weird to be back in reality."
15.

She has big goals for her future.
"In the next decade, Hilton says she wants to have a husband, ("obviously"), a few kids, and "like 20 dogs and 50 fragrances." In addition to her current franchises, she's also following in her family's footsteps by dipping her toes in the hotel business with planned properties in Dubai, New York, and Las Vegas. Plus, she has another book slated for 2018 about how to be a businesswoman and build your own empire."
Basically, Paris is killing the damn game. Read the entire AMAZING profile here.
Check out more articles on BuzzFeed.com!
Let's block ads! (Why?)