Celebrity
14 Amazing Moms Who Also Happen To Be YouTube Stars
By |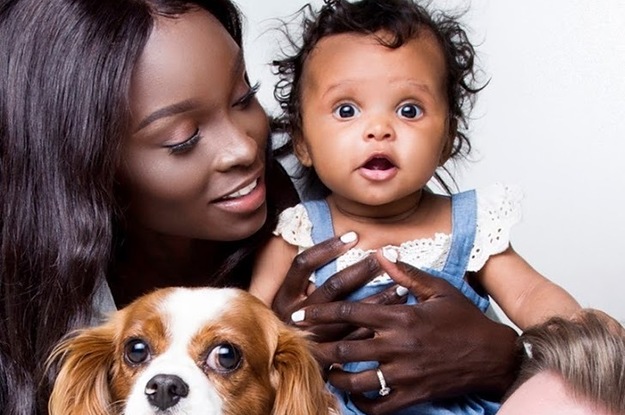 What's Up Moms is one of the most popular channels for moms on YouTube with over 1.6 million subscribers. Elle, Meg, and Brooke each bring their own voices and talents to it, so expect to find a variety of content like parodies (see above), recipes, tutorials, and more.
Nikki and her husband, Jamie, live in Melbourne, Australia where they vlog about their life as a young family. From potty training (see above) and DNA testing, to birthing and labor, these parents keep it real — and aren't afraid to share the emotional moments in parenting.
Mindy has five daughters (and a son), so she KNOWS hairstyles. Watch her document the process and provide tutorials on braids, buns, up-dos, formal hair wear and even cosplay (see above). She also vlogs about her family's adoption experience.
Bramty openly shares the struggles and joys of being a teen mom. Some of her most successful videos have featured her advice to other moms, including a Q&A about her experiences as a young parent (see above).
Sarah is the mother of three adorable daughters, and, along with her husband, Chris, has uploaded over 420 vlogs to YouTube. Their Christmas Morning Special (seen above) is a good place to start as it has been viewed over 23 million times!
Keren's videos cover the intimate details of pregnancy, including bedtime stretches and postpartum videos (see above). Karen started her own dedicated channel, described as "mommy and lifestyle", in February, 2016 and has already gained over 200K subscribers.
Over the course of a few months, Mama Rug has gained over 500K subscribers. She's had some help — her son is FaZe Rug, who has an enormous following, with over 5 million subscribers. Mama Rug's uploads are wisdom-filled monologues about bullying (see above), dealing with a breakup, and cooking.
Angela vlogs about her large family, including five children (three of whom were adopted). Homeschooling, adoption, and tutorials are just a few of the things you'll find on her channel.
Hannah and the rest of the Slyfox Family have uploaded over 450 videos since their first vlog fifteen months ago. Their most popular adventures include one about an accident at a pool party which has a whopping 29 million views (see above) and an at-home rollercoaster.
Tianne King is the proud mother of Heaven King, a pint-sized dancer, choreographer, actress, and model. Together Tiana and Heaven make lots of funny and creative videos with great music and killer dance moves (you have to check out Heaven in Formation).
Judy Travis has carved a niche for herself as a fashion, beauty, and mommy vlogger on YouTube. She started vlogging in college, and now often features her daughters, Julianna, and identical twins, Miya & Keira (check out their adorable baby talk above).
Check out more articles on BuzzFeed.com!
Let's block ads! (Why?)